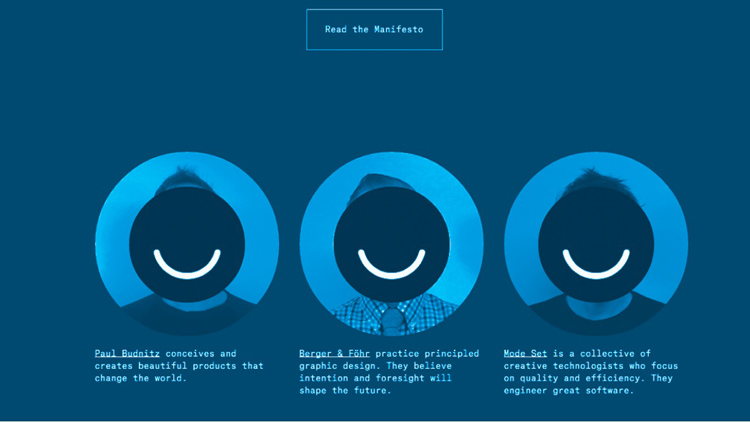 Lots of internet space has been filled recently about new social network Ello… And before we go on, we know what you're thinking, 'Not another bloody channel I have to worry about!
So should businesses care about new social network Ello?
We'll come onto this in a minute but first up, what is it? In a nutshell, it's 'a simple, beautiful and ad free network' that won't sell your data to third parties.
Ethically is where the network really stands out – apart from the fact that at the moment, it's an invite-only thing and as it's in beta so may not be as delicious as you'd hope.
If you've not gone behind the digital velvet rope just yet, here's the deal: it offers social instant-messaging buddy lists, the ability to post text and image status updates, use @ and #s, emojis and gifs (yes, gifs apparently!)
You can sort your updates into two channels, 'FRIENDS' and 'NOISE'. The FRIENDS channel uses an expanded list layout, which makes it easy to view each of your friend's posts in detail, full-screen while the NOISE stream lets you follow anything and everything else. NOISE has a compressed, fluid grid layout that makes it easy to browse and scan lots of text and images quickly.
It's also designed so you don't have to click more than once or twice to do anything. And it's all wrapped up in a cool-for-school lo-fi design.
But when you're a business or brand should you add Ello to your social to-do list?
From an initial cursory, glitchy and mostly unsatisfactory search, we can't see any of the big hitters on there just yet ie. peeps who have utilised social media, eg, Lady Gaga, Stephen Fry and Coca-Cola, though there's a fan page but the Guardian is there (though we had to find it via Google Search) with – at the time of writing – nearly 900 followers: they are simply just using it as a sign-post for key stories (and not very regularly at that).
So our answer is not to worry too much just yet – unless you know your brand is beloved by early tech and artsy adopters who may be looking for you.
While it never hurts to have a presence on the network which points to your website and your other digital destinations, at the moment, it's probably best to be choosing your battles elsewhere and see what happens. Remember the hoo-ha around 4 Square whose B2C model Facebook pretty much crushed with their own check-in function?
Whether it gains traction is as much a psychological response than anything else. When Facebook rocked up, its features totally outstripped what MySpace was offering and its features still outstrip Ello's.
So jumping ship from Facebook is likely to be a tough sell for users. It's got critical mass, after all. And no matter how much ill-will you feel towards Facebook, it's pretty much like your energy supplier, how much time and energy do you really have to set up again? Especially considering that the alternative may be a more substandard – at least initially – experience. Even Google+ hasn't whooped Facebook's ass.
On a similar note, how many of your contacts are still using using a Hotmail email address… it's pretty hard to beat convenient if you're lazy/pushed for time.
Whether it will help your SEO, ensure your content is better viewed, be picked up by your social media monitoring software or be a new social hub for artsy, Guardian-reading types, well, the jury's still out.
But it'll be interesting to see where Ello goes or if/how it morphs, but at the moment, we'd advise you to sit tight.
The original piece was written for This Is Embrace.