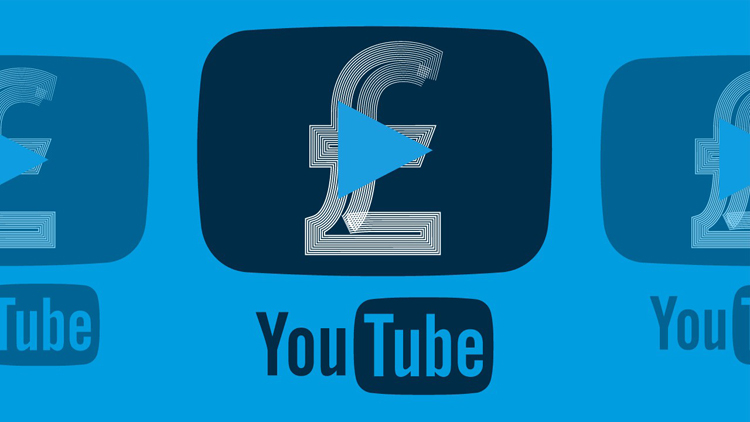 Investment management companies are starting to create video content to promote themselves but what are they doing right/wrong? Here are a few tips for financial services online video marketing (which can just as well be applied to most other sectors!).
Online video marketing is starting to become a key part of the marketing mix for investment management companies.
 
A surf around the businesses' branded channels show a variety of video content featuring thought leadership, fund manager videos, market outlook, career drives and sponsorship campaigns as well as out and out advertisements for the organisation.
And of course, from company to company, there's a variety of investment in terms of the medium as a whole with some businesses charging ahead while others' presence is low-level or non-existent.
However, despite the growing input, the majority of investment management companies are struggling in terms of engagement: on the whole there are poor viewing figures – even for subject matter which should in theory appeal to a larger audience, for example in the sports sponsorship domain.
So what's wrong? The cost of production has come down after all so it should be easier to develop content and YouTube makes it easier to access viewers, right?
In a nutshell, it would seem that these businesses don't know how to develop a content strategy or market the content they are producing.
 
So what could they do better to create a financial services video content marketing strategy?  
 
Here are a few video marketing tips.
Strategy
Back in the early days of the internet, businesses built websites and expected everyone to just come and visit. We've all subsequently learnt that it's not as easy as that.
 
But it's the same with video marketing strategies, your audience/potential audience need to know that it's there, so you have to work every opportunity to get mileage out of it: is it searchable? Is it featured on your website? In your email communications? How about social media? Have you sent it to your media connections? And if it's that good, how about promoting it with a bit of budget?
But of course, it's pointless creating content unless it's working towards the bigger picture. Before you even pick up that video camera, you need to ask yourself why and what value is it going to add?
 
We often refer to 'evergreen' content; content that is always going to be valuable for your organisation. As a YouTube video marketing strategy, it's worth putting your video budget here first rather than into other types of content, eg, market analysis that is only going to have a short shelf-life.
 
MyBarclaysWealth achieves this with a series of tutorials: for example, 'Foreign exchange risk when buying property in another currency'.
Sure, rates may change but the principle is always going to be interesting for some of their clients – and so here, they're able to establish themselves as an authority.
Searchable
Like Google who own YouTube, YouTube works off a search algorithm.
 
OK, so you've got these brand values and an agenda you want to get across, of course, but how does that actually connect with what users are really looking for? It's easy to become blinkered within a business but assessing relevant keywords and search terms before you film should be part of your agenda to see what appetite there is for what you're creating.
Schroders offers some thinking around this, posting thought leadership videos starring its inhouse experts looking to address key concerns, for example, on the economic challenges of Scottish Independence. Though through appropriate tagging and presentation, they could achieve more.
Furthermore, look at your competitors' channels and what they're developing so you're not duplicating what someone is doing or already has an audience for. Ensuring you have a point of difference is vital.
 
Arguably, this appears to be the hardest for investment management companies who – when they're operating in this space – are inevitably creating a generic portfolio of advertisements for the organisation, trading insights etc.
And once you're ready to publish, don't forget to optimise your video content for search with the correct tags and ensure your targeted keywords are in the first few words of your title.
Set up
Obviously, we're including 'strategy' and 'search' as part of the set-up process, but there are lots of other tools that need to be employed to ensure you're getting the most out of your content/budget when it comes to video marketing for business.
Headlines: these are vital in engaging your audience and attracting attention. Social media thrives on clickbait and obviously, you don't have to go to the lengths of Buzzfeed but it's worth acknowledging. For example, which headline is more interesting: An introduction to Careers at Company A vs What Company A looks for in candidates?
Likewise, an outline of what a video features is vital in terms of 'selling' that view.
 
Similarly, when creating thumbnails which are auto generated by YouTube, pick ones that look good in search engines results.
 
Annotations are the 'text bubbles' that appear on videos. Are you making the most out of these? While it's not possible to link out of Google + or YouTube itself, they do allow you to cross-link within your channel and encourage subscriptions.
 
Pushing users to click through and around your channel should be promoted wherever possible, so create playlists and feature your best content in the right column.
Many investment management companies are grouping content in subject-appropriate playlists. Coutts for example have various playlists including What Is An Entrepreneur? Social Responsibility and Interviews with Michael Hayman, co-founder of Seven Hills though we're yet to find evidence of subscription. It may look somewhat tacky but when a video sits out of context it does help draw the user into further material.
Social
Yeah, yeah – YouTube is a social media channel, but don't neglect the other social media outposts as a way of promoting and recycling your material as one of your content marketing strategies.
Over the past few months you may be aware of much more video on Facebook, which shows an increased commitment on their part to supporting it versus status updates which are increasingly easy to miss in the churn.
 
Facebook has also launched a 'Use as Trailer' feature that allows video to be uploaded to your page and mark it as a trailer, which adds a video unit to the timeline and can live indefinitely on the top right panel of your page, similar to a pinned post.
 
Credit Suisse Careers page on Facebook does this quite nicely, showcasing three videos most appropriate for any potential candidate: The Future At Work / Why Credit Suisse? A Commitment to our Clients and first person diary, Life as an Analyst: Thembeka's Story.
Suitability
OK, this is not the best headline but I wanted another 'S' heading to make the 5 'S's of video marketing! As we hinted at above, your video needs to work within the medium. It's better to have a series of videos that address different aspects of one topic, eg, 5 questions about new legislation than one long video covering the topic as a whole.
 
And create timely financial content – planning ahead allows you to predict key events in your business calendar to make suitable content and budget allocation.
Hargreaves Lansdown creates daily shares and stock market coverage, clips are to-camera, short and digestable, ie appropriate for content with a short lifespan.
 
A spin through Google Trends will help show traffic patterns and seasonal interest in certain products if that's not common knowledge within the business. SIPPs for example seem most popular in autumn or spring.
I hope that's of help.
The original piece was written for This Is Embrace.